INFANTE first technical challenges published on peer-reviewed journal
The early-stage technical challenges faced by the INFANTE project team led by TEKEVER were recently featured on the journal Advances in Astronautics Science and Technology.
READ MORE
The INFANTE project presented at the IAC 2020
The latest technical updates concerning the INFANTE project were released at the 71st International Astronautical Conference – the Cyber Edition, this year held online for the first time.
READ MORE
Registration for the Act In Space 2020 competition is now open
Registration for ActInSpace® (actinspace.org), the most important international competition dedicated to space applications, is already underway.
READ MORE
Portugal New Space Evening
Event to commemorate the 50th anniversary of the arrival of man on the moon and launch of the "Portugal New Space Entrepreneurship Initiative 2030" initiative.
Active Space Technologies innovation Area Manager Bruno Antunes, presented Active Space Technologies showcasing INFANTE, at the Portugal New Space Evening (Portuguese video only).
READ MORE
Mission Requirements
INFANTE is an R&D project for the development, prototyping, testing and in-orbit demonstration of technology for a microsatellite intended to serve as a precursor for microsatellite constellations, mainly targeted at maritime applications.
A first take at the main features of future applications architecture using microsatellite constellations is proposed, considering different scenarios (e.g. maritime surveillance and monitoring of extreme events) and their effectiveness and efficiency against existing solutions. 
READ MORE
ESA BIC Portugal
In July we've joined IPN on "Power your business with space: how to take the most from ESA Business Applications" workshop at Ciência 2018 in Lisbon. 
ESA country manager clearly detailed the funding opportunities that ESA Business Applications has available, as well as how to proceed to have great applications.
READ MORE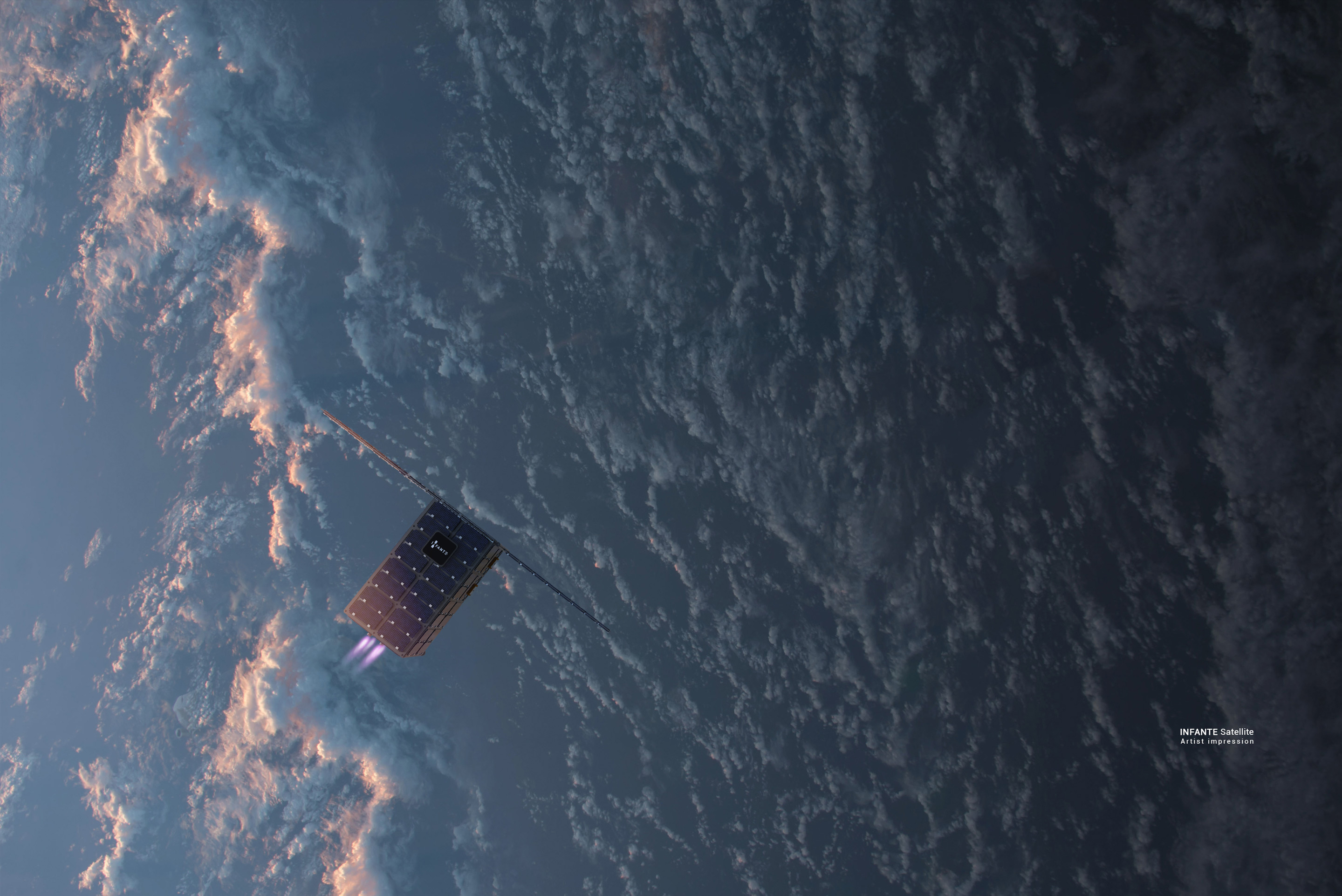 A new age for the Portuguese Space Industry
The Portuguese Space industry is in constant evolution for the last 20 years, with a growing involvement in international programmes, such as the ones implemented through the European Space Agency (ESA) or the Horizon 2020. With INFANTE, starts a new age for Space in Portugal. Being the first satellite of the Portuguese industry, leveraged by the New Space paradigm shift, INFANTE will prepare the way for new products and services leveraged with innovative business models.
Read More
Enhancing knowledge, protection and the value of Oceans
The Oceans are, simultaneously, the host for key ecosystems, the source for significant economic activity, a dominant contributor for global climate and environmental balance. However, it commonly agreed that there is a substantial lack of capabilities to properly explore, study, monitor and sustainably exploit Oceans. Microsatellite constellations are expected to become critical towards covering this gap.
Read more